We are a leading producer of Low Voltage cables in South-East Europe
Combining modern technology from the major European producers of machinery, young and motivated staff, and seasoned engineers with an intelligible vision of how to penetrate a resilient cable market was a monumental task for the management and owner of TT Cables. Upon producing the first few meters of cable in the summer of 2008, we now supply all major wholesalers and cable specialists in Europe, Africa, the Middle East and we have penetrated the North American market.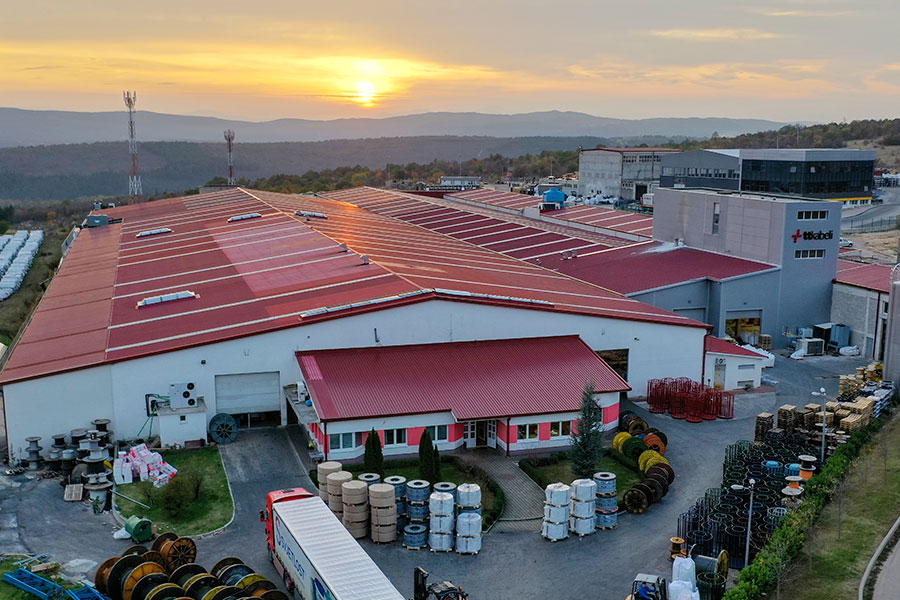 We proudly maintain that after just over a decade of doing business, we now have impressive references in the utility business being qualified as a Preferred Supplier all over Europe. We have numerous completed turnkey projects such as wind and solar farms as well as several successful projects in distribution and transmission.
Our customer oriented approach, flexibility and reliability were and remain key to our accelerated growth over the last decade – our Vision is to become a respected player in the Low Voltage cable market.
This Vision includes creating a strong group of distributors for the European market.
TT Cables Nordic (Lithuania) was founded in December, 2016. The company was established with the purpose of distributing TT Cables' products to the Baltic and Scandinavian markets. TT Cables Nordic staff has many years of experience in the cable industry.
The same year we also founded TT Kabeli doo Beograd (Serbia) and also Kabeks Kables Dooel Negotino (North Macedonia), for better market coverage and attracting new buyers.
TT Kabeli Croatia and TT Cables GmbH Austria founded in 2021. as a new companies within TTK group. Customer oriented companies with aim for market support and service increase level to our customers.